2012 Benefits Handbook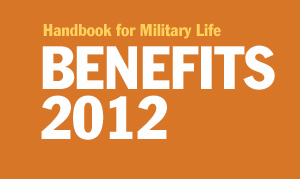 Pay and Benefits

Support Services

Education

Health Care

Housing

Recreation

Moving

Retirement
Moving
ASSISTANCE
AUTOMATED HOUSING REFERRAL NETWORK
AHRN is an online housing referral network sponsored by the Defense Department that connects military renters with a wide range of rental properties in areas near military installations in the continental U.S., Europe and the Pacific.
The network now operates at all Army, Air Force, Marine Corps, Navy and Coast Guard installations in the continental U.S. Abroad, it is active at Army and Air Force sites in Europe and at Air Force sites in the Pacific.
Service members can search for listings that fall within a 25 percent range of the Basic Allowance for Housing rates in a given area. The site also includes listings for privatized housing and temporary lodging. Other search criteria include: the number of miles from the installation, pets allowed, rent range, availability date, type of structure and whether the military housing office has inspected the property.
Civilian property managers post and maintain their own listings, and are monitored by local military housing offices.
The service is free for service members and property managers. It's a tool that can help military members find housing in advance, which can help make "door to door" moves a smoother process.
Contact: www.ahrn.com
MILITARY INSTALLATIONS/PLAN MY MOVE
The Defense Department's "Military Installations" site has updated, detailed information on almost every installation.
Topics include permanent and temporary housing and child care, schools, youth programs, recreation activities, family resources, shopping and banking, weather information and much more. You can customize or print a booklet with the installation information to take along on your move.
The site can be searched by installation, or by a particular program or service.
The "Plan My Move" website is a customizable calendar tool with all the important moving tasks for organizing a successful military move. It can be customized to meet any family's needs or timeline, and it links to "Military Installations" information and resources.
To begin, select your current and new duty stations. There is a link to request a sponsor if your unit has not assigned you one. The calendar contains checklists and planners, important telephone numbers and documents to hand carry. Plan My Move helps you investigate installation housing, find the best communities and affordable off-base housing, manage allowances and entitlements, find the best day care and preschools, and ship pets.
Contact: www.militaryinstallations.dod.mil; www.militaryhomefront.dod.mil/moving
MILITARY ONE SOURCE
This Defense Department resource provides assistance in virtually any subject area related to military life, but it can be especially useful for those with questions about resources in the community around their new duty station. It is available 24 hours a day, seven days a week.
Contact: www.militaryonesource.com or 800-342-9647. Instructions for calling from international locations is on the website.
SERVICES' RELOCATION ASSISTANCE
Personnel at the services' family centers can provide soup-to-nuts information and answer specific questions from service members and family members.
The services also have websites with extensive relocation information that provide tips, checklists and information about moving everything from kids to cars.
Contact: www.afcommunity.af.mil/relocation; www.armyonesource.com; www.usmc-mccs.org; www.cnic.navy.mil