2012 Benefits Handbook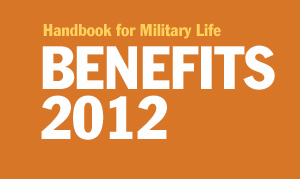 Pay and Benefits

Support Services

Education

Health Care

Housing

Recreation

Moving

Retirement
Moving
TRANSPORTATION
As soon as you have reassignment orders, start making arrangements. It's critical to start as soon as possible; procrastinating will limit your choices and complicate your life. The peak time for moves is May through August, when pickup and delivery dates fill up quickly, especially in areas with large military populations. You'll need to provide:
♦ A choice of moving dates.
♦ Estimated date of arrival at the new duty station.
♦ A list of large or unusual items.
♦ Six copies of permanent change-of-station orders for stateside moves or 12 copies for moves overseas.
♦ A power of attorney or letter of authorization if you cannot make the moving arrangements.
♦ An interim phone number where you can be reached if your property arrives at its destination early.
When you arrive at your new duty station, contact your moving company at the number it provides, or your local military transportation office, to avoid late delivery or storage of goods. Carry a copy of all signed transportation orders with you.
© 2018 Sightline Media Group
Not A U.S. Government Publication
Terms of Use